I've been trying to sto a roofing leak in a church for 3 months it a r panel metal roof I've changed screws sealed seams and also sealed screws but water is still pouring in at the bottom and running back into the church building I can stick my hand underneath of the metal and feel water but I can't find out where it's coming from please help seam all screws are replaced still didn't fix it sealed screws still didn't fix it sealed seams still didn't fix it what is causing this. I've been in business for 25yrs and I've never had a leak I couldn't find but this one I can't find like I said it's all coming from the bottom running back into building so what is wrong what have I not done what have I not checked I've done everything I can think of please help thank you Scott with state roofing in North Carolina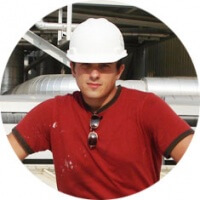 This roofing guide is presented by Leo B.

I've been a roofer for 13 years, and specialize in Metal Roofing and Flat Roofing.

Have a roofing question or issue? Ask me any roofing question!

Roofing Contractors - join our free Local Roofers directory to get more customers!