Currently the house (c. 1860) has natural slate on it. It's about ready to be replaced. It has broad boards under the slate with a few moderate gaps. I'd rather not use a ply underlayer, altho a membrane might be OK. I figure if the slate rested on the boards, why can't a new roof system. Lord knows the slate protected from the elements for a very long time! As far as I can make out, most of today's manufacturers of composite slate or other impervious materials, want to put down lots of underlayment like ply panels. This just sounds like extra expense to me not to mention weight. Wouldn't metall shingles (maybe something else?) go right over the existing roof boards and fill the bill. Thank you so much for your reply.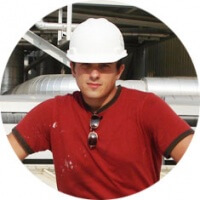 This roofing guide is presented by Leo B.

I've been a roofer for 15 years, and specialize in Metal Roofing and Flat Roofing.

Have a roofing question or issue? Ask me any roofing question!

Roofing Contractors - join our free Local Roofers directory to get more customers!