Hello, I am installing new Romano Pans with Mission tiles – El Camino Blend on my roof. I had discussed with my contractor copper fasteners, but now he says they a glued down and don\\'t need copper fasteners? Is that correct? I live by the ocean in Hawaii and we have hurricane winds sometimes. Will glue onto of the Boral ice and water shield be enough? Thanks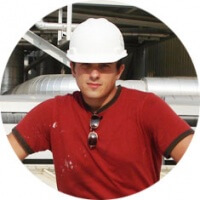 This roofing guide is presented by Leo B.

I've been a roofer for 15 years, and specialize in Metal Roofing and Flat Roofing.

Have a roofing question or issue? Ask me any roofing question!

Roofing Contractors - join our free Local Roofers directory to get more customers!