I have a summer "scraper" mountain cabin that I love in CO (no indoor plumbing!) that needs a new roof! If I sold it most folks would probably scape the cabin and build a new home! I want to keep it for now and put the least expensive new roof on. You suggest winter time roofing will save the most $. Should I schedule a roofer now for a winter replacement, if possible, or wait until early winter to schedule a roofer to save the most $! Thank You for your wonderful website and advice! Sincerely, Howie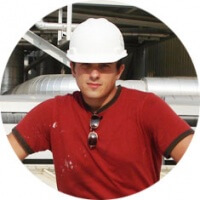 This roofing guide is presented by Leo B.

I've been a roofer for 15 years, and specialize in Metal Roofing and Flat Roofing.

Have a roofing question or issue? Ask me any roofing question!

Roofing Contractors - join our free Local Roofers directory to get more customers!