Hi,
First – thank you so much for the wealth of information on your site, and your willingness to share your knowledge freely. We need more people like you, especially with 2020 being such a mess!
We have a 1959 colonial in Arlington VA, near DC (https://imgur.com/a/Ihp0XD1) with a 20yo roof. The massive oak in the picture that shades the whole house is sick and will be removed soon, so we are considering putting solar in addition to a new roof. I'm leaning towards metal for its durability and wind/damage resistance. A few questions for you:
1) Should we do both the roof and solar at the same time, or can we do solar at a later date? Is it better to go with one company to do both?
2) For a metal roof, is there a type/brand that's bettter for solar? I've read standing seam allows attachment of panels on the seams so no need to drill into the roof directly, for example (but my spouse isn't a big fan of standing seam). Are there specific brands you recommend – we're not necessarily aiming for cheapest; value is the priority.
3) A local roofer here said they'd roll thier own aluminum standing seam roof but it wouldn't come with any wind resistance warranty. That seems suspicious to me…am I wrong?
4) Can you recommend reasonable priced roofers (and solar?) in our area?
Thanks again.
sanjay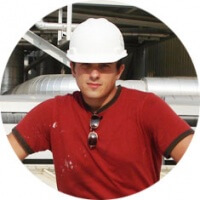 This roofing guide is presented by Leo B.

I've been a roofer for 15 years, and specialize in Metal Roofing and Flat Roofing.

Have a roofing question or issue? Ask me any roofing question!

Roofing Contractors - join our free Local Roofers directory to get more customers!