I read your post about the dangers of installing new shingles over top of the old ones and found it very helpful; thanks!
I was wondering if the same type of issues exist if you are planning to install a metal roof? Fortunately the vast majority of our roof can be accessed underneath from the attic, and you can see that the plywood is dry and solid…so, if you know that you are working with solid plywood, would you still recommend removing the old shingles prior to installing metal?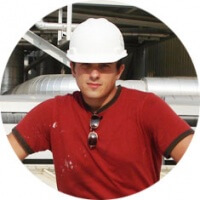 This roofing guide is presented by Leo B.

I've been a roofer for 15 years, and specialize in Metal Roofing and Flat Roofing.

Have a roofing question or issue? Ask me any roofing question!

Roofing Contractors - join our free Local Roofers directory to get more customers!