Here is a rendering of my new home, now under construction. https://imgur.com/a/jUWeYVZ
You can see there are many hips and valleys. I looked at an Interlock aluminum roof today and the valley design is very unattractive — 24 inches wide!! That would ruin the look of this beautiful roof design.
I have seen pics of other metal roofs that show just a narrow strip running down valleys. Not sure how functional that is, but it looks nice.
I'm not sure my home is a good candidate for a metal roof. If the roof looks unattractive, I don't care how durable it is; I'm not having it.
I live in Washington State, a few blocks from the Pacific Ocean. Lots of wind and rain. Any thoughts? I talked to an installer about Presidio and he said they have no problems with the flashing. They use metal underlayment. Presidio definitely looks good. I thought the Interlock slate-look was just okay.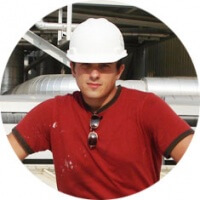 This roofing guide is presented by Leo B.

I've been a roofer for 13 years, and specialize in Metal Roofing and Flat Roofing.

Have a roofing question or issue? Ask me any roofing question!

Roofing Contractors - join our free Local Roofers directory to get more customers!