I'm used to valley flashing running down and into the drip edge. I've also never seen the vertical row of shingles running up both sides of the valley with the regular courses overlapping it. Manufacturer instructions say to run the metal all the way down and to trim the regular shingles at a 45 (and clip off the top corner).
Is what is shown in the pic a new and acceptable way to do open valleys? Is it up to code?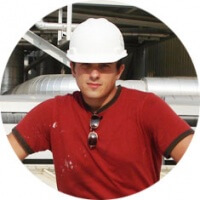 This roofing guide is presented by Leo B.

I've been a roofer for 15 years, and specialize in Metal Roofing and Flat Roofing.

Have a roofing question or issue? Ask me any roofing question!

Roofing Contractors - join our free Local Roofers directory to get more customers!