Ice dams build on 2/12 portion of propanol roof (I know, not ideal). About to install a heat tape under metal about 12" from drip edge. This will only be plugged in to warm base enough to pop ice free without chopping. Bad idea, or am I brilliant?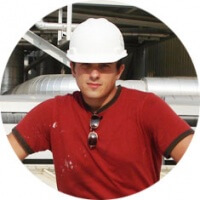 This roofing guide is presented by Leo B.

I've been a roofer for 13 years, and specialize in Metal Roofing and Flat Roofing.

Have a roofing question or issue? Ask me any roofing question!

Roofing Contractors - join our free Local Roofers directory to get more customers!