You mentioned that EDPM should never come in contact with asphalt materials. I'm afraid I coated mine with asphalt emulsion sealer to kind of renew the worn rubber. Why is this bad and can I go over it with Gaco deck coating and mesh fabric to stop the leaks?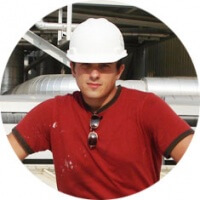 This roofing guide is presented by Leo B.

I've been a roofer for 15 years, and specialize in Metal Roofing and Flat Roofing.

Have a roofing question or issue? Ask me any roofing question!

Roofing Contractors - join our free Local Roofers directory to get more customers!