I'm the content specialist from Discount Dumpster, a national waste management company. I came across your blog when I was checking in on some long tail key phrases. I like what you've done with your website!
We're focusing more on link building lately because we've built our SEO on on-page strategy, which is only taking us so far.
I'm reaching out to see if you would be interested in linking to each other's sites on our blogs, which would help both of our domain authority and overall rankings. We could include you as an expert quote in one of our articles, and vice versa.
Also – if you're interested in talking shop about SEO and content strategy, we enjoy connecting with other business owners who are focused on the same things.
Let us know if you're interested!
Thank you!
Jonny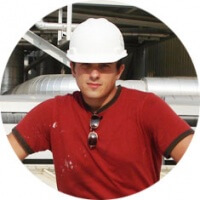 This roofing guide is presented by Leo B.

I've been a roofer for 15 years, and specialize in Metal Roofing and Flat Roofing.

Have a roofing question or issue? Ask me any roofing question!

Roofing Contractors - join our free Local Roofers directory to get more customers!