I am in the process of a fairly big remodel, which will include a new roof. I really would like metal shakes. Here are two pictures:
From above: https://imgur.com/yqkmxiL
Street view: https://imgur.com/t1bqI2p
My house is on the west side of Los Angeles, where metal shingles/shakes are not so popular. Everyone has asphalt or clay. The contractors keep suggesting Presidential TL or Landmark TL. But I like metal.
I have looked at Boral Steel Pine Crest Shake, but it seems you are not a fan of the stone coated steel. What should I consider in your opinion?
Will most roofers have the ability to install them? I have a project contractor and they have a preferred roofer, which I'd be happy to go with. Any advice with this?
I've read your comments here: https://www.roofcalc.org/best-metal-roof-shingles/ Thanks for them.
David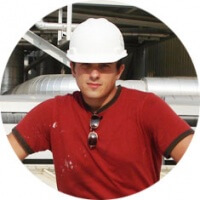 This roofing guide is presented by Leo B.

I've been a roofer for 15 years, and specialize in Metal Roofing and Flat Roofing.

Have a roofing question or issue? Ask me any roofing question!

Roofing Contractors - join our free Local Roofers directory to get more customers!