Hi Leo! We live in Central Texas where we get lots of sun and lots of heat! We are building an RV port off the Southeast side of our house. We were going to put a silver roof to match the rest of the house and because it's cooler, but it is also right below the windows to our bonus room where we spend a lot of time. I'm worried the silver will reflect too much light and heat into the room and so thought of going with brown to match the trim but then worry about that being too hot. What are your thoughts? Photo here: https://imgur.com/a/K2y7xHS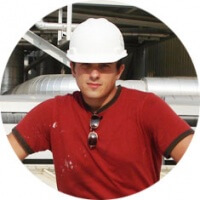 This roofing guide is presented by Leo B.

I've been a roofer for 15 years, and specialize in Metal Roofing and Flat Roofing.

Have a roofing question or issue? Ask me any roofing question!

Roofing Contractors - join our free Local Roofers directory to get more customers!