Hello Leo,
What sort of background/qualifications should I be looking for in a roofer to replace my EPDM roof?
Also, if you don't mind can you tell me the order of the materials that should go down to make the roof, including the polyisocy boards?
Lastly is it alright/advisable to have my existing old batt insulation replaced in addition to having the polyisocy?
Thanks!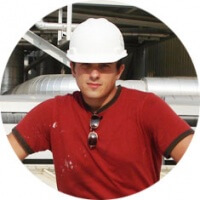 This roofing guide is presented by Leo B.

I've been a roofer for 13 years, and specialize in Metal Roofing and Flat Roofing.

Have a roofing question or issue? Ask me any roofing question!

Roofing Contractors - join our free Local Roofers directory to get more customers!