Leo! Your work on flat roofs looks awesome. I need my old flat roof deck replaced. It's concrete and we would like to replace it with PVC. I've called 15 roofing companies in RI and MA and no one does this work. I see you do work in MA, any interest in doing this job? Or can you recommend a contractor experienced with replacing residential flat roof decks in southern New England? Thanks! Erika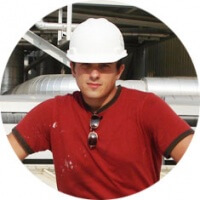 This roofing guide is presented by Leo B.

I've been a roofer for 15 years, and specialize in Metal Roofing and Flat Roofing.

Have a roofing question or issue? Ask me any roofing question!

Roofing Contractors - join our free Local Roofers directory to get more customers!