20 yr shingles almost completely dry to the core. 12 yrs old and lifting now due to high winds.
They were installed on my upper roof of my trailer RV PARK MODEL STATIONARY MODEL.
Roof is a 1.5 pitch and came with 20 yr Canadian made shingles. North facing side of trailer is showing no signs of distress. Local roofer wants to install GAF rolled asphalt.
Your opinion?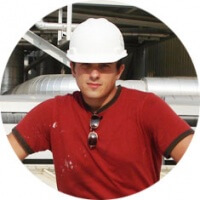 This roofing guide is presented by Leo B.

I've been a roofer for 15 years, and specialize in Metal Roofing and Flat Roofing.

Have a roofing question or issue? Ask me any roofing question!

Roofing Contractors - join our free Local Roofers directory to get more customers!