I have a 140 square foot flat roof over my screened in florida laundry room that needs replacement.
The old roof needs to be taken up to decking. There may be 1 or 2 pieces of plywood decking to replace. I have gotten quotes for a modified torch down bitumen $2500, and a TPO roof single layer with 1/8 insulation board for $2100. Both of these quotes seem very high to me for a small flat roof.
Everything I have been reading said TPO 60 mil material is about 500 per square plus $800 to
to install per sauare. What do you think?
Thanks
Bruce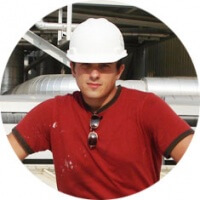 This roofing guide is presented by Leo B.

I've been a roofer for 15 years, and specialize in Metal Roofing and Flat Roofing.

Have a roofing question or issue? Ask me any roofing question!

Roofing Contractors - join our free Local Roofers directory to get more customers!