On a 1400 sq ft old adobe house in central New Mexico, currently 2/3 of the roof is flat, vented, and covered with foam, while 1/3rd has a low slope, is unvented, and covered with maxitile over ice and water shield. House has condensation problems and roofer plans to install single ply rubber app torch down over 75# base sheet nailed to deck.
Is this a good idea?
(Unable to upload photos as I can barely use a computer, but thank you for considering my question — If published, please do so anonymously.)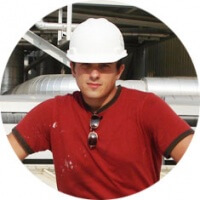 This roofing guide is presented by Leo B.

I've been a roofer for 13 years, and specialize in Metal Roofing and Flat Roofing.

Have a roofing question or issue? Ask me any roofing question!

Roofing Contractors - join our free Local Roofers directory to get more customers!