On a 1400 sq ft old adobe house in central New Mexico, currently 2/3 of the roof is flat, vented, and covered with foam, while 1/3rd has a low slope, is unvented, and covered with maxitile over ice and water shield. House has condensation problems and roofer plans to install single ply rubber app torch down over 75# base sheet nailed to deck.
Is this a good idea?
(Unable to upload photos as I can barely use a computer, but thank you for considering my question — If published, please do so anonymously.)
1 Answers
Olga,
First – I don't think Torch Down is a good idea at all. In New Mexico, you are best off with PVC (https://www.roofcalc.org/ib-pvc-flat-roof-prices/) or TPO roof.
As far as condensation – is that under flat roof section or sloped tile or everywhere?
Where do you consider to have the APP Torch Down installed (flat or sloped section)?
My best advice based on limited information that I have – add some ventilation to the roof section with tile.
Please login or Register to submit your answer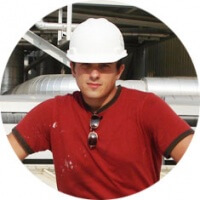 This roofing guide is presented by Leo B.

I've been a roofer for 15 years, and specialize in Metal Roofing and Flat Roofing.

Have a roofing question or issue? Ask me any roofing question!

Roofing Contractors - join our free Local Roofers directory to get more customers!