Hi, have you done any in depth reviews of the Landmark Solaris shingles? Lost our roof with Hurricane Ida and considering these as our replacement shingles. It's very hot in S LA. If these shingles can really reflect uo to 40% of the heat, that would be a huge help. Thanks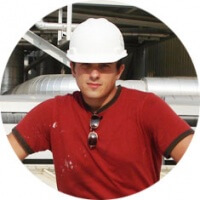 This roofing guide is presented by Leo B.

I've been a roofer for 15 years, and specialize in Metal Roofing and Flat Roofing.

Have a roofing question or issue? Ask me any roofing question!

Roofing Contractors - join our free Local Roofers directory to get more customers!