I have one block with span 20m and 60 m length. It is designed as a butterfly roofing and the supporting structure is truss with c/c 1.5m. i need to find total number of eucalyptus. the slop is 1:3, rafter 12cm diameter and the diagonal and vertical 8cm and 10cm respectively.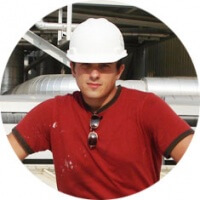 This roofing guide is presented by Leo B.

I've been a roofer for 15 years, and specialize in Metal Roofing and Flat Roofing.

Have a roofing question or issue? Ask me any roofing question!

Roofing Contractors - join our free Local Roofers directory to get more customers!