Hello,
Do you know anything about BoralSteel metal shingles. They use an Elevated Batten System (EBS) with a continuous Ridge Vent.
Very interested in hearing your thoughts on this company/product?
Thank you,
Mark – Sacramento, CA
1 Answers
Mark,
I actually never heard of them, but my overall opinion of stone-coated steel roofs is not good. I believe it is a very nice looking product, that is not very well designed, and is prone to leaks.
I would not recommend any stone coated product, and especially barrel tile, UNLESS, you definitely want that style (Spanish Tile).
If that is the case than I am only familiar with Gerard/All-Met and Decra, and honestly I think they are sort-of the same, so choose either.
Again, I am not familiar BoralSteel, so I can't say if they are good or not.
And again – I don't think stone-coated steel is bad, I just think it's very poorly "designed", due to the nature of the profile (there is not much that manufacturers can do to make the product better) … If you want technical details as to WHY it don't like the design, let me know, and I will provide some pictures and drawings, along with explanations.
Good luck.
Please login or Register to submit your answer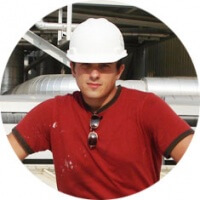 This roofing guide is presented by Leo B.

I've been a roofer for 15 years, and specialize in Metal Roofing and Flat Roofing.

Have a roofing question or issue? Ask me any roofing question!

Roofing Contractors - join our free Local Roofers directory to get more customers!