I am in lower NY state outside of NYC. I have a 1963 "flat" roof as in it definitely has some slope but not a lot. My roofer recommended and installed 1-ply epdm roof (I wish I had found your site before I had agreed!). The roof is also a tongue and groove pine wood beamed ceiling on the interior. We replaced inferior insulation with polyiso board 2 * 1.5 inches. BUT and it's a big BUT— we have major acoustic issues now. Roofer said the prior insulation was less dense and therefore had poor R value and heat retention but was good at sound absorption. Now when it rains it sounds very high pitched almost like a tin roof. My roofer never thought about the acoustic change via this new installation. Our roof rain sounds used to be very soothing like a noise machine and would put us to sleep. Now we have to yell over the rain. Our roof is only 2 weeks old and we need HELP! He should have put in a layer of soundproofing soft membrane before putting the epdm. Is it too late to address? Do we have to rip off and start again at our own cost? I'm now dreaming of installing a green roof— anything to escape this headache inducing sound. But that is also out of our budget and likely our roof is not weight bearing. Do you know of any sound proofing membrane that can be glued on directly to rubber roofing like epdm?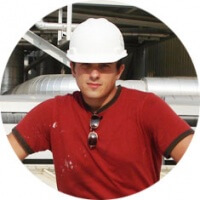 This roofing guide is presented by Leo B.

I've been a roofer for 15 years, and specialize in Metal Roofing and Flat Roofing.

Have a roofing question or issue? Ask me any roofing question!

Roofing Contractors - join our free Local Roofers directory to get more customers!