My rubber roof was replaced 2 years ago – I am not sure how old it was at the time of replacement. Now, Two years later animals have chewed a hole in the roof, about an 8 inch circle, causing extensive flooding.
Most of the house is asphalt shingle, this section of roof is about 18×18, flat over a sunroom.
I don't think I can fight mother nature, so I need another type of flat roof. I live in the northeast, so have varying weather.
I'd very much appreciate hearing your thoughts. Thank you!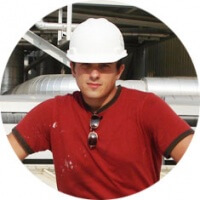 This roofing guide is presented by Leo B.

I've been a roofer for 15 years, and specialize in Metal Roofing and Flat Roofing.

Have a roofing question or issue? Ask me any roofing question!

Roofing Contractors - join our free Local Roofers directory to get more customers!