I need to replace approx. 2700 sq. ft. asphalt shingle roof and prefer aluminum shingle as I am just 2 mi. from the ocean. Your 7 Best companies very helpful. have been considering Classic but not able to connect with suggested regional roofer. i am in touch with Interlock rep from Honolulu. A lot of standing seam on my island but quote I received is cost prohibitive. Does your list of roofers by any chance include anyone on Kauai experienced with metal shingles? Thanks so much for your help. Aloha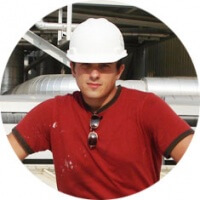 This roofing guide is presented by Leo B.

I've been a roofer for 13 years, and specialize in Metal Roofing and Flat Roofing.

Have a roofing question or issue? Ask me any roofing question!

Roofing Contractors - join our free Local Roofers directory to get more customers!