I have an old house the shingles have rotted away and the deck has holes in it, It is a steep roof. I got a bunch of white membrane I think it is tpo, or possible pvc. I nailed some aluminum flashing over the holes and I am putting that membrane down with a bunch of nails with plastic washers for synthetic underlayment. What products can I use over the nails and washers? looks don\'t matter!! can I use cheap fibered asphalt? can I use aluminized roofing tar? can i just paint it over and over with latex paint?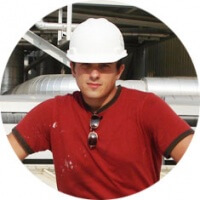 This roofing guide is presented by Leo B.

I've been a roofer for 13 years, and specialize in Metal Roofing and Flat Roofing.

Have a roofing question or issue? Ask me any roofing question!

Roofing Contractors - join our free Local Roofers directory to get more customers!