I have a roofer claiming 4 hand set nails is as good as 6 pneumatic nails for my roof on the Chesapeake Bay in Maryland. Is that true? Will it give the same wind protection, or do I need him to requote with 6 hand nails (if he is willing to do that–he doesn't use guns for any job)? How much of the wind rating is due to the nailing, and how much is from the newer adhesives that are better at holding the shingles?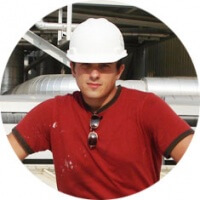 This roofing guide is presented by Leo B.

I've been a roofer for 15 years, and specialize in Metal Roofing and Flat Roofing.

Have a roofing question or issue? Ask me any roofing question!

Roofing Contractors - join our free Local Roofers directory to get more customers!