When you need to install or replace the roof on your home, roofing cost per square will be one of the most important things to consider.
On average a square of roofing costs $450 – 1,000 including professional labor and installation.
To get started on your roof replacement project, contact your local roofing pros for FREE ESTIMATES!
How Much Does A Roof Cost Per Square?
Two factors will be crucial when it comes to roofing cost per square: the square footage of your roof and the type of roofing.
Other factors that increase roofing costs include:
Whether repairs are needed
How steep the pitch is
Whether old roofing needs to be removed
How many layers need to be removed
Whether seal penetrations or flashings need to be replaced
Whether your roof needs new vents
Most People Spent:
$4,190 - $5,740
(For a 1600 sq. ft. Roof)
See costs in your area Start Here - Enter Your Zip Code
Starting with the roofing type, prices will vary wildly depending on the material you choose.
Roofing can be made of the following materials:
Asphalt shingles
Fiberglass shingles
Composite shingles
Metal tiles, sheets, or shingles
Clay tiles
Natural or synthetic slate
Greenery (living roofs)
Solar shingles
Rolled materials
Rolled materials are the least expensive option. This type of roofing can cost as low as $1.60 per square foot, and that price includes both the material and installation costs.
Asphalt
Asphalt is the next least costly roofing material with the average price per square is going at about $350.
Fiberglass
Fiberglass shingles will cost around $460 per square for decent-quality roofing.
Composite Shingles
Composite shingles can range from $740 to over $1400 per square, depending on the particular material.
Metal Roofing
Metal shingle roof prices per square average at around $510. However, standing seam panels can cost as much as $900-1,300 per square.
At the lower end, this roofing type can even be more affordable than asphalt, although that may be at the expense of quality.
The pricing differences will depend on the type of metal chosen.
Typical Price Range To Install a Metal Roof
Average:
9,158 - $14,310
Wood
Wood roofing will usually cost about $400 per square for shingles and up to $910 per square for high-quality shakes.
Clay Tile
Clay roofing tiles can cost from as low as $310 per square to around $810 per square.
Slate Tile
Slate can be much pricier with a square foot of the material ranging from $510 per square to over $1500 per square.
Greenery
Living roofs covered with greenery are a costly roofing option that starts at $1,010 per square.
This type of roofing can easily surpass $30 per square foot, reaching as high as $3,530 per square.
Solar Roofing
Finally, solar shingle prices are usually not calculated by square foot but rather by the wattage they'll produce.
Additional Factors Impacting Roofing Cost
The size and shape of the roof will dictate installation expenses which must be added to the material cost. The cost of roofing installation can vary considerably since some materials are easier to put in place than others.
Roofing Square Feet vs Squares
Installation prices aren't expressed in square feet, but rather in squares – 100 square feet.
Asphalt and composite roofing shingles may cost as low as $12.20 per square to install. On the higher end, asphalt can reach $20.10, while composite shingles may be even pricier depending on the particular material.
Wood and fiberglass shingles usually cost around $15.20 per square. However, high-quality wood shingles can reach a price of $25.30 or more.
Metal tiles and concrete roofing costs from about $20.10 per square. In contrast, the installation of high-end metal roofing will have a minimal price of around $45.50 and may go over $61.
Typical Price Range To Install a Metal Roof
Average:
9,158 - $14,310
Clay tile roofing installs on average for $30.15 per square foot, similar to PVC roofing.
Interestingly, solar shingles are in the medium price range when installation is considered. This type of roofing may cost somewhere in the neighborhood of $22 per square.
| Type | Average Material Cost Per Square Foot | Average Installation Cost Per Square |
| --- | --- | --- |
| Asphalt | $3.50 | $12.20 – $20.10 |
| Fiberglass | $4.60 | $15.20 |
| Composite | $7.40 – $14 | $12.20 – $25 |
| Metal | $5.10 | $20.10 (tiles); $45.50 – $61 |
| Wood | $4 – $9.10 | $15.20 – $25.30 |
| Clay | $3.10 – $8.10 | $30.15 |
| Slate | $5.10 – $15 | $45 |
| Living Roof | $10.10 – $35.30 | $42 |
Did you know? Solar roofs can boost the power production of a household by 50%. If properly installed, this roofing type can easily pay off the initial expense and start earning you money in the two or three decades it will stay in nominal function.

Plus, solar shingles can increase the value of the home significantly, further justifying the relatively steep cost of materials and installation.
Most People Spent:
$4,190 - $5,740
(For a 1600 sq. ft. Roof)
See costs in your area Start Here - Enter Your Zip Code
Roofing Material Cost Per Square
Now that we have the average prices of the materials and installation, calculating the roofing cost per square rather than square foot should be very straightforward.
A square equals 100 square feet.
This means we can arrive at material pricing per square by multiplying the square foot cost by 100.
This gives us the following results:
Rolled roofing: $160
Asphalt: $350
Fiberglass: $460
Composite: $740 – $1,400
Metal: $510
Wood: $400 – $910
Clay: $310 – $810
Slate: $510 – $1,500
Living roof: $1,010 – $3,530
Detailed Breakdown Of Roofing Cost Per Square
When the material cost is combined with the price of installation and other potential expenses are considered, we can get a full picture of the average roofing cost per square.
For example, asphalt roofing would have a minimal price of $362 per square if there are no additional expenses involved. However, if the old roofing needs to be removed, the cost will jump up to over $520.
Your Estimated Roofing Cost
Roof Price:
Cost per sq. ft.
Roof Size:
Roofing Material:

See costs in your area Start Here - Enter Your Zip Code
Calculating asphalt cost is relatively simple. When we come to metal roofing, matters get a bit more complicated due to the greater choice of specific materials.
Metal roofing can be done in several different types, most prevalent of which are tin, steel, and copper.
Tin is undoubtedly the least expensive metal roofing option. However, with an average price of $880 per square, it costs more than double the price of asphalt. Steel is even pricier, reaching around $1,550 per square, and copper roofing can cost about $1,950.
Most People Spent:
$11,130 - $14,960
(For a 1600 sq. ft. Roof)
See costs in your area Start Here - Enter Your Zip Code
When it comes to clay and concrete tiles, these will usually come with a significant installation expense, mostly due to their weight.
The average clay tile roofing cost is around $1,490 per square, as is the case with concrete. Yet, the costs of covering your entire roof with these materials will be quite different.
Complete tile roofing may reach up to and over $40,000, depending on the size of the roof. The average concrete roofing will have a somewhat lower total cost of about $29,000.
Slate roofing is similar in this regard. The cost per square is around $1,500, while the cost of a complete roofing project will range anywhere from $15,000 to $45,000.
Wood shakes are more affordable compared to some other roofing types mentioned so far. The wood shake roofing cost per square will be about $840.
| Roofing Cost Installed (Per Square) | |
| --- | --- |
| Asphalt | $350 |
| Fiberglass | $460 |
| Composite | $740 – $1,400 |
| Metal | $510 |
| Wood | $400 – $910 |
| Clay | $310 – $810 |
| Slate | $510 – $1,500 |
| Living Roof | $1,010 – $3,530 |
Other Factors Affecting Installation Cost
It's worth noting that the prices are expressed for roofing installations that don't require additional work. In other words, the cost of the entire project may increase significantly if the process is even slightly complex.
Much of the additional pricing will depend on the particular contractor you choose.
For example, if scaffolding or ladders are required to reach certain areas of the roof, those will be calculated into the total expense. Certain roof types might also warrant construction fees.
Furthermore, stylized roofs will call for additional accessories, as well as design solutions. The fees associated with those services can ramp up the cost by a quarter.
Installing roofing around skylights, dormers, ventilation pipes, or chimneys will likewise lead to cost increases.
Expenses will also rise depending on the pitch and size of your roof, as well as any building codes applicable to your locale.
Pro Tip: If you want to know how much your roofing cost per square will be, make sure you are informed about every piece of additional materials or equipment needed for the project. Calculate the approximate total cost based on your local prices and then compare that to the estimate you get from the roofing company. Knowing average prices will help you get a better sense of whether the contractor is offering a fair price or not.
Most People Spent:
$4,190 - $5,740
(For a 1600 sq. ft. Roof)
See costs in your area Start Here - Enter Your Zip Code
Average Roofing Costs For Different Roofs
So far, we've dealt with house roofing exclusively. But there are other types of compounds that might need a roof replacement.
After some time, you'll need to consider roofing prices for other spaces besides the main house.
These spaces include:
Garage
Patio
Shed
Townhouse
Mobile home
Bay window
Garage Roof Cost
The average cost of replacing a garage roof can be between $1,100 and $2,550. Of course, the roofing cost will depend on the roof size and pitch, as well as materials used.
The installation expenses will also differ based on whether you want to simply install new roofing or remove the old one as well.
Plus, replacing the roof on a 1, 2, or 3-car garage will, naturally, have a different price.
Asphalt roofing for a 1-car garage will cost around $1,000 for installation only. A 2-car garage project will cost about $1,400, while a 3-car garage will cost $3,100.
With the removal of the old roofing, the prices will be $1,450, $2,000, and $4,500, respectively.
Metal roofing will usually have double the cost of asphalt.
For a 1-car garage, the cost of metal roofing installation will be about $2,200, and $2,700 with removal of the old roof. For a 2-car garage, these costs will be $3,220 and $3,800, and 3-car garage owners will need to pay $7,000 or $8,300 for the job.
Slate roofing will be the most expensive. From the smallest to the largest garages, installation costs will be $4,100, $6,000, or $12,800.
When removal of old roofing is included, the prices will jump to $4,650, $6.500, or $14.200.
Most People Spent:
$4,190 - $5,740
(For a 1600 sq. ft. Roof)
See costs in your area Start Here - Enter Your Zip Code
Patio Roof Cost
Patio roofing cost will mainly depend on the patio type and size, as well as the material.
An average outdoor dining patio will have a surface of about 170 square feet, while a living room patio will be more expansive, coming in at just short of 280 square feet.
Asphalt roofing installation for the outdoor variety will cost $600 while removal and installation will amount to about $1,050.
Living room patio roofing will have the price tag of $1,000 for installation or $2,500 with added removal.
As was the case with garage roofing, metal is more than doubly priced compared to asphalt. For the smaller patio type, the prices will be $1,350 or $1,850, while the larger patio will cost $2,300 or $3,700 to roof.
Again, slate will cost the most: $2,500 for installation or $2,900 to remove the old roofing prior to installation for an average patio. The larger patio roofing will cost $4,200 or $5,700, depending on whether the old roofing is removed.
Replacing shed roofing will be much less pricey. An average shed has 120 square feet, which means that removing the old and installing the new roofing shouldn't cost more than $650.
Your Estimated Roofing Cost
Roof Price:
Cost per sq. ft.
Roof Size:
Roofing Material:

See costs in your area Start Here - Enter Your Zip Code
Townhouse Roof Cost
Asphalt roofing for a smaller townhouse will cost around $3,200 or $5,700, whereas for a larger townhouse these numbers will be $4,300 and $7,600.
Metal roofing will go at a price of $7,200 for installation on a smaller object or $10,500 with removal. Roofing on a larger townhouse will cost $9,650 or $14,000.
Slate roofing installation will cost $13,300 for a smaller townhouse and $17,800 for the larger one. Installation with old roofing removal will be priced at $17,800 to $23,800, depending on the size of the roof.
Mobile Home Roofing Cost
When it comes to mobile homes, the combination of material and size can produce significant differences in pricing.
The average asphalt roofing price for a 600-square-feet mobile home is around $2,100, while metal roofing for the same object will cost about $3,300.
A 1,300-square-feet mobile home will cost $4,700 to equip with asphalt roofing or $7,200 for the metal option.
A larger mobile home measuring 2,300 square feet will cost $8,000 or $12,700 for asphalt or metal roofing respectively.
Travel Trailers and RVs
Roofing for travel trailers and RVs will mainly depend on their class, which is determined by length.
Class A trailers are up to 45 feet long, Class B reaches a maximum of 25 feet, while Class C can reach 35 feet.
Roofing for Class A trailers can reach nearly $10,000. Class B will cost up to $6,100 to roof, and Class C roofing prices may max out at $10,600.
Bay Window Roofing Cost
Finally, replacing bay window roofing will be priced primarily by size.
The roofing cost of a perch measuring 12 square feet will be about $400. For 15 square feet, the cost will be close to $500, while for 30 square feet, the price might reach $1,000.
Pro Tip: Before you start the roofing replacement project, make sure to get familiar with the local permit requirements. The building departments of most local municipalities require specific permits for roof replacement. While these might not be difficult to get, they can increase the total cost by several hundred dollars, depending on where you live.
Alternative Roofing Materials
Besides the mentioned roofing types, you might opt for an alternative solution that doesn't involve metal, wood, asphalt, or clay.
Alternative roofing solutions may include:
Modified bitumen
PVC roofing
Built-up roofing
Spray-on roofing
TPO rubber
EPDM rubber
Modified Bitumen
Modified bitumen consists of fortified asphalt. The material used for fortification is usually fiberglass or polyester. The cost per square for this roofing type will range from $155 to $410.
PVC Roofing
PVC roofs are installed by laying a PVC membrane on an insulation board. This type of roofing is a relatively affordable cost, going for $69 to $112 per square.
Built-Up Roofing
A built-up roof is a different type of roofing to most. This roofing consist of several ply sheet layers which are fused together using melted asphalt. The top layer can be done in a bright color to reflect more heat.
Built-up roofing often counts among the cheaper options with the average roofing cost per square ranging between $52 and $79.
Spray-On Roofing
Spray-on roofing can be done with a polyurethane, acrylic, or silicon spray. The spray is applied evenly across the surface.
Polyurethane roofing costs very little compared to most other types, with the lower-end roofing going at $29 per square.
Acrylic sprays are about double the price of polyurethane and the cost may reach $61 per square. The silicon option is by far the priciest, costing on average $86 per square.
TPO Rubber
TPO rubber roofing, which stands for thermoplastic polyolefin, is applied in rolls. Installing this roofing type will cost from $560 to $1,000 per square.
EPDM Rubber
EPDM rubber will be even more costly. This membrane-type roofing will range in price from $980 to $1,500 per square.
It's worth noting that the rubber roofing cost will be increased by the price of the adhesive necessary to keep the membrane in place.
When installed, the adhesive will cost an additional $680 per square.
Did you know? Taking off the old roofing isn't mandatory or required for the new material to function properly. However, while deducting this part of the project from the total cost will spare your budget the additional strain, it might not be the ideal solution. When roofing specialists strip away the old roofing, they can perform a more thorough inspection, detecting any damage on flashing or decking. Furthermore, additional weather protection can be installed only when the roofing is freshly applied.

In the long run, exposing yourself to the added cost of stripping down the old material might prove profitable by preventing the need of house repairs a few years after roof installation.
Your Estimated Roofing Cost
Roof Price:
Cost per sq. ft.
Roof Size:
Roofing Material:

See costs in your area Start Here - Enter Your Zip Code
Finding The Most Cost-Effective Roofing Solution
You'll need to consider to cost and the material that best suit your needs. After all, different roofing types perform better in certain conditions or climates.
The choice of installer will also be critical. Even the best roofing available installed properly in order to perform properly and prevent unnecessary additional expenses.
Although there are many components that make up the final roofing cost, with some due diligence, it's possible to get to a reasonable estimate for any project.

Most People Spent:
$4,190 - $5,740
(For a 1600 sq. ft. Roof)
See costs in your area Start Here - Enter Your Zip Code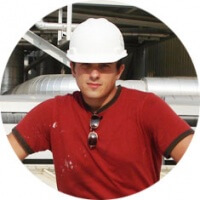 This roofing guide is presented by Leo B.

I've been a roofer for 15 years, and specialize in Metal Roofing and Flat Roofing.

Have a roofing question or issue? Ask me any roofing question!

Roofing Contractors - join our free Local Roofers directory to get more customers!