Here is a detailed guide to the most important roof parts: underlayment, insulation, ice and water barrier, and ventilation.
Getting high quality roof components should be a top priority if you want to have leak-free, long lasting protection. Sometimes contractors may take advantage of a homeowner's lack of knowledge and install low quality roofing systems together with expensive shingles.
x
Low End
Mid Range
High End
Materials
$1879
$2042
$2593
Cost / S.F.
$3.05
$3.31
$4.2
Total Cost
$4598
$4998
$6348
See Costs Near You!
Start Here - Enter your zip
Don't let this happen to you!
Find out which materials we recommend to use, and how to install them correctly. These offer the best value and long term performance in harsh weather conditions.
Underlayment
One of the most essential features of a durable roofing system is underlayment. It provides critical protection and serves as an additional barrier against the elements.
If your shingles are blown off or damaged, roofing underlayment will protect your home against wind driven rain and leaks. Moreover, having breathable underlayment will reduce trapped moisture inside your attic by allowing it to escape. This will help prevent structural decay, mildew and mold.
Not all underlayments are created equal. Many conventional organic felt products can become brittle, absorb moisture, cause buckling and wrinkling of the shingles. If it is exposed to UV rays, it will start to deteriorate very fast. High heat and poor roof ventilation can also greatly contribute to it's degradation.
Synthetic underlayments have their own problems, such as lack of ASTM standards to regulate quality, failure to meet current building code requirements in different areas across the US, and moisture problems if its not properly installed.
We strongly recommend GAF's Deck Armor. This is a breathable synthetic roofing underlayment that offers superior protection from leaks. Unlike conventional felt, it will not rot or become brittle. It lies flat, so your shingles will also stay in place, without compromising curb appeal with ugly buckling.
Deck Armor also boasts 600% greater tear strength than standard #30 felt! Finally, it has a special slip-resistant surface, so it can be quickly and safely installed on even steep sloped roofs.
Attic ventilation
One of the biggest shingle killers is heat. This is why its so critical to have proper ventilation in your attic. If there is very hot air in the attic that does not escape, it will eventually cause the following issues:
– Roof shingles will age prematurely
– Wood framing will warp, crack and break down
– Roof deck will warp and rot
– Mold and Mildew will grow
– Siding and soffits may be damaged
– High energy costs
– Less comfortable living space
Ideally, all roofs should have ridge and soffit vents to allow for good air circulation. However, in reality many homes suffer from poor roof and attic construction. As a result, venting the attic becomes either impossible, or prohibitively costly, often requiring a major reconstruction project.
There are plenty of homes that don't have either soffit or ridge vents on their roofs. Because of this, many homeowners are stuck dealing with the many issues that result from excessive heat in the attic, without actually fixing the cause of the problem.
Here are some scenarios where ventilation is very challenging:
– If there is insulation between the roof rafters – you will not be able to set up ventilation.
– If you have a finished attic.
– If you have vaulted ceilings, they will not be properly vented.
– If your roof is very cut-up, has many hips, dormers, valleys, etc.
How to vent an attic
Ideally, you should set up an empty attic space that will have proper insulation on an air-sealed floor, and an unobstructed air flow. This attic should be empty of machinery, duct work, your stuff, ceiling penetrations, etc. In this case, you will achieve both high R-value and will not need to do anything to your roof.
Roof deck ventilation
If its not possible or too expensive to properly vent the attic, you can go for venting the roof deck itself. To achieve proper air flow, its essential that the airspace between the sheathing and insulation is at least 1 inch deep (this is what building code calls for). However, we recommend you leave 2 inches to achieve the optimal air flow. With this set-up you can install soffit and ridge vents.
Additionally, to prolong the life your roofing shingles, you can also install a thermostat controlled power ventor
Insulation
Another critical piece in most roof systems is insulation. Overall, there are 3 ways you can insulate your roof, depending on its construction and how the attic is being used.
1. Insulation below the roof: this is viable if your attic is being used for storage or as a living space. In this set up, its important to make sure that your roof is in good shape. You can either use spray foam or rigid foam insulation. Keep in mind that to achieve optimal R value, especially in the cold climate, you will need to put in a lot of insulation. We recommend having an R-value of at least 60 to ensure that you will not have ice dams.
2. Insulation above and below the roof: if you want to cut down on costs associated with the 1st method, you can opt for insulating rafter bays with cheaper material, and put rigid foam on top of roof sheathing. This can be cellulose or fiberglass. Such an approach is ideal for homes that don't have very deep rafters, or have cathedral ceilings. However, it can also be used pretty much with any architectural design.
3. Insulation above the roof: This approach is best if you house has vaulted ceilings, or you want the rafters exposed from below, or your house has a timber-based structure. In this case, you will need to use only polyiso rigid insulation of appropriate thickness. The insulation layers should be stacked on top of each other, and the seams need to be staggered and taped. This installation method virtually eliminates thermal bridging, making for the most effective use of insulation.
Ice and water barrier
If you live in an area that gets lots of snow, having a quality ice and water shield is a must. It will be the one to protect your house from ice dams.
In addition to a de-icing system, its important to make sure that you have solid attic insulation and ventilation in place. This is because the heat that escapes from the attic melts the snow, causing it to run down and create ice dams.
We really like the quality and value of Perfectly Clear Roof Deicing by Calorique. This manufacturer specializes in radiant heat and de-icing products, so they make top notch stuff. Perfectly Clear is designed specifically for asphalt shingles roofs.
The system is concealed completely underneath the shingle and the panels are available in various lengths to fit a variety of roof configurations. This system can be used both on brand new shingle installs, or retro-fits (installed under existing shingles).
We also recommend getting the optional automated controller unit, temperature sensor and a moisture sensor. These units will detect ice dam formation in its earliest stage, and will melt the ice way before your roof will leak.
In terms of costs, expect to spend $30-40/ln.ft. on a new roof install, and about $50/ln.ft. on an existing roof.
Its important to note that one way to get rid of ice dams and related problems for good is to install a metal roof. In the long run, it will actually costs less than asphalt shingles, which need to be replaced and repaired every 10-15 years or less.
How much should you spend on roof components?
If you get all top notch products and an experienced installer, you should spend around $2,500-3,500 for a 2,000 sq.ft. roof. If you are on a very tight budget, and looking for a way to save money, we recommend foregoing expensive fancy-looking shingles.
Lastly, we strongly advise against hiring a cheap roofer. Bad installation will result in serious issues down the road that will be very expensive to fix.
Tells us about your favorite roof products and why you like them, in the comments below.
Your Estimated Roofing Cost
Roof Price:
Cost per sq. ft.
Roof Size:
Roofing Material:

See costs in your area Start Here - Enter Your Zip Code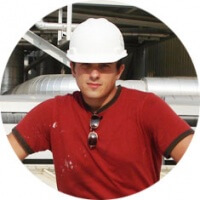 This roofing guide is presented by Leo B.

I've been a roofer for 15 years, and specialize in Metal Roofing and Flat Roofing.

Have a roofing question or issue? Ask me any roofing question!

Roofing Contractors - join our free Local Roofers directory to get more customers!