If you are looking for a reliable metal roof for your house, consider ABC metal roofing – a leading manufacturer in high quality metal roofing panels.
On average, metal panels from ABC metal roofing cost from $6-9 per square foot, including professional installation and materials. Pricing varies depending on the type of panel you select, as well as the quality of the roof coating.
In this guide, we'll discuss the benefits and drawbacks of ABC metal roofing, as well as the costs of materials and labor.
Once you are ready to replace your old roof, contact your local roofing pros for FREE ESTIMATES!
Cost of ABC Metal Roofing
The pricing of metal roofing varies significantly depending on the quality and type of materials.
While the most popular option is steel, there are also aluminum, zinc, copper, and other metal roofing types available. Such metals usually cost up to 30% more than regular steel.
So, one square foot of corrugated steel paneling typically costs about $4-5 per square foot, including installation.
Standing seam roofs, on the other hand, may exceed $11-13 per square foot, including installation.
Therefore, an average-sized 1,500 square foot roof may cost $6,000-$19,500 in total.
You can use our Metal Roofing Calculator to estimate how much it would cost to install a metal roof on your house.
Metal Roof Installation Cost
The labor to install a metal roof typically amounts to about 60-70% of the total roof cost, as professional contractors charge $4-8 per square foot, depending on the type of metal roofing being installed, as well as local roofing labor rates in your area.
By far, standing seam metal roofing panels are the most expensive type of metal roof to install.
If you have a curved roof, the cost of installation may be up to 50% higher compared to a standard roof.
Pro Tip: When making a price estimation, budget an additional 10-20% on installation. Some roofs have a complex architecture and require more labor. This will ensure you can afford to pay for unplanned additional work.
Apart from the cost of materials and installation, you should consider the costs of old roofing removal. If you are removing old asphalt shingles, you should budget at least $1,000 for removal. Other types of roofing materials may cost more to remove and dispose of.
Metal Roofing Systems Made By ABC Metal Roofs
ABC makes two concealed faster systems and 12 exposed fastener systems. Typically, exposed fastener systems cost significantly less than concealed fastener systems.
Depending on the aesthetic look you are trying to achieve as well as your roof replacement budget, your roofing contractor will help you select the roofing system that is best for your needs.
ABC Metal Roofing Panels Options
ABC Metal Roofing strives to provide the best possible service and uses only the highest quality materials.
All their roofing materials are covered by Underwriters Laboratories class A fire, 90 wind uplift, and class four impact resistance rating.
This ensures a long roofing lifespan and your safety in any conditions.
Energy-Star qualified paint approved by the Cool Roof Rating Council reduces energy consumption by up to 34%.
Below, you'll find the characteristics of each metal panel type ABC metal roofing offers:
SL-16 Metal Panels
The SL-16 panel system features a sleek modern design and is perfect for most residential applications due to its versatility.
The panes come in two textures, wide and narrow ribbed. Different coating types are available, including Galvalume Plus and Signature 300 that utilize silicon-modified polyester.
The panels attach with a concealed fastening system that ensures a tidy look. These panels can't be end lapped and need to be installed over a solid, waterproof deck.
Imperial Rib Metal Panels
This metal panel system is suitable both for roofing and walls and is the most popular choice for our customers.
Smooth or embossed textures with either Galvalume plus or Signature 200 coating are available. The fastening is exposed, and the minimum required roof slope is 3:12.
PBR Metal Panels
PBR panels offer excellent versatility of design, as they can be installed both horizontally and vertically and are suitable for roof and metal siding wall applications.
The panels come in smooth or embossed finishes with either Galvalume Plus or Signature 200 coating. The minimum required roof slope is ½:12.
PBU Metal Panels
Same as PBR, the PBU panel system can be installed either horizontally or vertically, featuring an exposed fastener system.
It's one of the most cost-efficient metal roofing options in the industry, providing excellent durability for an affordable price.
The difference between PBR and PBU panels is that the latter requires a 1:12 roof slope and is available with Signature 300 coating.
5V Crimp Metal Panels
5V Crimp is one of the oldest residential metal roofing panels, though features a contemporary design that fits many house styles.
A smooth finish and wide ribs make this panel system sleek and elegant. These panels require a roof with a minimum 3:12 slope and a waterproof membrane.
Three coatings are available, Galvalume Plus, Signature 200, and G-40 Galvanized that ensures utmost durability.
Lokseam Metal Panels
The concealed fastening system and two finish types, striated and embossed, make Lokseam metal panels look stylish and contemporary.
This panel type comes in a variety of colors and coatings, including metallic. Furthermore, you can choose the desired panel width – 12, 16, or 18 inches.
Lokseam panels don't require a solid substructure for support and can be installed over open framing. The minimum required roof slope is 3:12.
Rustic Trail Metal Panels
If you prefer the look of rusted steel to a shiny metallic finish, the Rustic Trail panel system is a perfect match for you.
Unlike other panel types in our selection, Rustic Trail is uncoated and unpainted, designed to oxidize naturally.
Thus, each roof covered with Rustic Trail has a one-of-a-kind look that makes the house stand out. This panel type requires at least a 3:12 roof slope.
ABC Metal Roofing Colors
A common misconception is that metal roofing always comes in either a silver or copper color.
That isn't true, as ABC metal roofing panels are available in over 40 color coatings that will match any house perfectly.
The company offers six shades of green, from light spruce to hunter green, and plenty of reds.
If you're looking for something unusual, we advise going for a beautiful deep blue, for instance, Hawaiian or Pacific Blue.
Naturally, ABC Metal Roofing's color selection also includes various metal finishes and neutral colors, such as black, white, and charcoal.
keep in mind that metal roofing painted manually loses its look over time, and spot repainting may be tricky.
ABC panels utilize a silicon-modified polyester or resin-based coating that ensures excellent longevity.
If you need to replace a panel, the company always have all the color options in stock, so you won't have to worry about color matching.
Check out our comprehensive Metal Roofing Colors Guide for ideas on which color to choose for your new metal roof.
Why Go For A Metal Roof?
Metal is among the longest-lasting roofing materials and can serve you for up to 70 years in a favorable environment.
In comparison, regular asphalt roofing only lasts for 12-20 years. Therefore, we advise you to invest in high-quality materials and professional installation.
Metal roofing is extremely durable. It can withstand winds with up to 165 miles per hour, if installed correctly.
High-quality metal roofing is resistant to corrosion, cracks, and most forms of impact, which is important in areas with heavy hail or storms.
Metal roofing is also safe, as it won't spark and ignite during a lightning strike.
Thanks to such durability, metal roofing doesn't require the extensive maintenance needed for other roofing types.
However, you should still periodically check the roof for cracks and dents if your roof isn't impact-resistant. This will ensure that no leakages occur unexpectedly.
Finally, metal roofing is an environmentally friendly option. Most modern metal roofs consist of 20-95% recycled material and are completely recyclable.
Thus, don't forget to take your metal roofing to the scrap metal yard upon replacing it.
By contrast, every year about 20 billion pounds of torn-off shingle material contributes to worldwide waste.
Pro Tip: Metal roofing is ideal for hot climates. The surface reflects sunrays and may reduce cooling costs by up to 20%. Therefore, it's an energy-efficient solution with a high rate of investment return in the long-term.
Drawbacks of Metal Roofing
Such a long lifespan inevitably leads to high costs. Metal roofing is two to three times pricier than other roofing types.
Not only the materials but also the installation is costly, as the process is complicated and must be undertaken by a skilled professional.
So, even though such an investment pays off in the long run, it should be planned way in advance. Poor quality metal and incorrect installation may lead to rust, corrosion, or even serious damage over time.
In areas with an extreme climate, corrugated metal roofing may require repair over time. As metal expands when hot and contracts when cold, fasteners become weaker and may degrade completely.
This isn't usually an issue in mild climates where weather fluctuations are minor.
Metal Roofing vs. Shingles
Despite all the benefits of metal roofing, not all homeowners are ready for such a large investment.
Furthermore, every roofing type has its benefits and drawbacks, and shingles are no exception.
Let's take a look at the main distinctions between these two roofing types to determine which is the right fit for you.
Shingles are undeniably cheaper than metal roofing, due to easier installation and lower cost of materials.
While the average cost of a metal roof ranges from $8,000-$20,000, an asphalt shingle roof typically costs under $9,000.
However, metal roofs also serve significantly longer. Shingles absorb water which then freezes and dries inside the structure, breaking it down over time.
Such roofing is also sensitive to the weather, so the shingle lifespan in extreme climates is shorter. In a favorable environment, shingle roofing lasts up to 25 years versus the 70 years you can expect from metal roofing.
Metal roofing doesn't require maintenance, and repairs are needed rarely. Shingles, however, are attached to the roof with sealants that deteriorate over time.
They must be replaced regularly. Even though the cost of such maintenance isn't high, it creates hassle for homeowners.
Shingles can withstand fire and hail, though they can't compete with metal roofing in terms of durability.
The main drawback of shingle roofing is that it must be replaced more frequently, adding to the waste.
Plus, they aren't 100% recyclable as opposed to metal. In other words, shingle roofs aren't an environmentally friendly option and may even be hazardous due to fumes released during recycling.
Metal roofing is also a more energy-efficient option due to reflective coating that reduces the costs of cooling. Shingles, on the other hand, tend to retain heat for a long period.
Finally, the appearance. This factor is hugely subjective, as everyone has their own aesthetic preferences.
Metal roofing offers excellent design versatility, coming in different colors, finishes, and textures.
Shingle roofing is also available in a variety of colors, though unusual options are harder to find.
You can mix and match different tile shades to achieve a rich three-dimensional look. Both roofing types allow for seamless local repair.
ABC Metal Roofing Warranty
ABC offers one of the most solid metal roofing warranties in the industry. You will get a 25 year warranty for Galvalume and Galvalume Plus Panels.
Painted panels come with 40 or 20 year warranties, depending upon the product chosen.
The warranties ABC provides are no non-sense and are clearly stated, with clear explanations of the product, the company's, and the customer's responsibility.
Professional Approach Is The Key
Now that you know about all the benefits of metal roofing, such an investment likely seems justified.
It's necessary to note that the durability and longevity of metal roofing don't depend solely on the materials but also on the quality of labor.
We strongly advise you to opt for professional installation to ensure that your roof will serve for decades without the need for repairs.
If you aren't sure which metal panel type is best for you, contact us for a consultation. We're always happy to answer your questions and help you make an informed decision.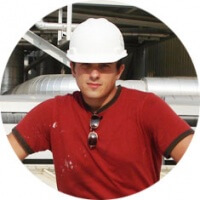 This roofing guide is presented by Leo B.

I've been a roofer for 15 years, and specialize in Metal Roofing and Flat Roofing.

Have a roofing question or issue? Ask me any roofing question!

Roofing Contractors - join our free Local Roofers directory to get more customers!