If you love the beauty of real slate, but cannot afford the premium cost, a faux slate roof can give you exactly what you want:
– the look of natural stone
– 40 – 50% lighter weight
– a reasonable price – about 50-60% cheaper than an authentic slate roof.
Here are 5 reasons why our pros love and recommend a synthetic slate roof. We also discuss what it is made of and how much you will pay for materials and installation.
Typical Price Range
Average:
What is synthetic slate?
Faux slate tile is also known as composite slate shingles. It is important to know that they can be manufactured from a number of different materials, which can vary in quality.
1.Plastic/polymer composite: they're made as individual slate tiles with the exposed ends, molded with ridges. Often, these shingles are manufactured partially using recycled plastics.
2.Recycled rubber or a combination of rubber and plastic: These rubber-based shingles are usually more flexible than plastic slates made from other materials.
Benefits
1. Look of real slate roofing for half the price
You can save a lot of money by installing this alternative roofing material. It can cost as much as 40-60% less than natural stone. You will also save money on the installation, bacause simulated slate tiles are much easier to install than the real ones, which are very heavy and brittle.
On average, you should expect to pay $9-11 per sq. ft.(materials and installation). The total cost, however, will depend on a variety of factors, such as roof size and complexity, your location, contractor you hire and many others.
2. Durable and long lasting
Unlike real slate that can be brittle and prone to crumbling, when exposed to extreme weather conditions, such as hail, a synthetic roof will remain intact and protect your home in any weather. It earns the highest rating for impact resistance (class 4), which means that it can withstand hail and ice storms. It is also engineered to be highly fire resistant; it is not readily flammable and does not spread fire.
Moreover, these shingles are carefully engineered to last, with most manufacturers offering a 50 year warranty. Unlike other roofing materials, it requires virtually no maintenance during its long service life. This means that you will be investing into a hassle-free roof, which you will most likely never have to replace again.
3. Light – weight
One feature that distinguishes this roof from other materials is its relatively light weight.
This can have a number of advantages:
1. If you are doing a re-roof, you will be able to install synthetic slate tile over your old roof, without straining the structure of the house.
2. You can save money on the installation, since you will not have to remove and dispose of the old roof, all of which costs extra.
3. If the structure of your house cannot support a very heavy roof to begin with and you don't want to spend a lot of money on increased supports, then engineered slate roof tiles are a great choice.
4. Green roofing material
If you are an environmentally conscious homeowner, looking to use green building materials, composite slate would fit the bill. It has earned the designation as an ENERGY STAR® Qualified Product, a label given to materials that use less energy, save money on electric bills, and help protect the environment. These roofs are also made out of recycled plastics, and this means that they too can be recycled at the end of their service life, instead of going to the landfills.
5. Great curb appeal
Synthetic slate is engineered in a way that it is almost impossible for a casual observer to tell the difference between it and a real slate roof. Consequently, this material can significantly increase the curb appeal of your home by providing a premium, elegant look. Faux slate is available in a variety of attractive, energy-saving colors that will complement the trim, brick and siding of your home, as well as reflect the sun's heat to help you save energy.
For example, take a look at the stunning color options of Bellaforte Slate by Davinci Roofing. If you don't like any of the colors they have, you can order a custom blend of colors.
A word of caution
One of the biggest disadvantages of artificial slate products is that they are all fairly new. While they have been manufactured using cutting-edge technologies and extensively tested in labs, there is no long-term real life data about their durability and weatherability.
Because each manufacturer uses their own formulation of materials, different brand products will have distinct features, longevity, durability, fire ratings, etc. It is likely that huge manufacturers, such as CertainTeed will have better quality, since they have more money and resources to invest into developing and manufacturing a new product. Davinci Roofscapes is considered the pioneer and leading expert in this field, so their quality can also be trusted. Another top brand to consider is TAMKO steel, if you are interested in metal roof shingles that look like slate.
This means that if you are considering installing this material, you should do your own due diligence and research specific manufacturers you are interested in. Be sure to inquire about any lab tests that have been done, as well as warranties that the manufacturer offers.
Your Estimated Roofing Cost
Roof Price:
Cost per sq. ft.
Roof Size:
Roofing Material:

See costs in your area Start Here - Enter Your Zip Code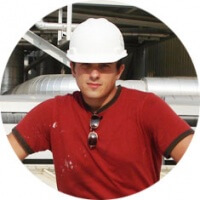 This roofing guide is presented by Leo B.

I've been a roofer for 15 years, and specialize in Metal Roofing and Flat Roofing.

Have a roofing question or issue? Ask me any roofing question!

Roofing Contractors - join our free Local Roofers directory to get more customers!