Our home improvement services providers & partners, included but not limited to:
1800 Remodel
5 Mile Media
ABC Leads
Alphatech Resource Holdings s.r.o.
Angi
Aptive – Calls
ArcadeYum LLC
Astoria
Benefit Advisors
BenefitLogix
BLX
BuyerLink
Chain Effect Ads
Clean Energy Concepts
Contactability
Contractor Appointments
Digital Market Media
Digital Market Media
DiscoverBPO
Drobu Media
eCrux LLC
eLocal
Empire Today LLC
ETN America
Exact Customer
Fields of Leads
FiveStrata
Fused Leads LLC
HauteProspects
HK Flavors Limited
Home Improvement
HomeBulletin.net
HomeExpert
Homely
HVAC.com
Inboxed LLC
Lead Realm
Let's Make a Lead LLC
Line East Leads
loanDepot
Localrity
Lowes
MediaMix
Member Services
Meredith Performance Marketing
Modernize
Momentum Solar
MVX Sales
MxV Connections
Narrate LLC
NationalHomeProject
Networx
Orkin
Otis Production LLC
Pella
Pinnacle Publishers LLC
Porch.com
Power Home Remodeling
Powered By The People
Purple Dog Marketing LLC
Quicken Loans
Quinstreet
RateMarketPlace
Refi pros
Renewal by Andersen
Reply
Resource Marketing Corp.
RevPoint Media
Rodgers No Ka Oi LLC
S.B. Fintech Ltd
Sears
Solar Research Group
Spring EQ
Sun Made Solutions
Support First
Terminix
The-Solar-Project.com
TheHomeFixers
Traffic Panda
Trusted Consumer Advisors
Window Nation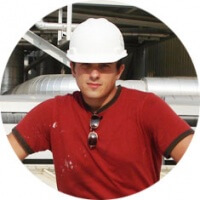 This roofing guide is presented by Leo B.

I've been a roofer for 15 years, and specialize in Metal Roofing and Flat Roofing.

Have a roofing question or issue? Ask me any roofing question!

Roofing Contractors - join our free Local Roofers directory to get more customers!